We are located on the Gold Coast Queensland, We have an Australia-wide service network that can provide backup support and service your slush machine regardless of your location. We can also provide technical back up by phone if and when required as we are the slush machine specialists Just Refrigeration are the Direct Importer of  Elmeco Slush Machines & BUNN Gourmet Ice and related systems into Australia. The BUNN brand is one of the most respected and widely renowned slush/coffee brands throughout the world.

We are the Elmeco Slush Machine Authorized Sales and Service Agents for Australia
We are Bunn-O-Matic® Factory Authorized Sales and Service Agents for Australia and New Zealand. Just Refrigeration is constantly working with BUNN to ensure equipment bound for the Australian and New Zealand market is tested and perfectly suited to Australian requirements and conditions.
Just Refrigeration is Official Distributor for Chubu Corporation – Hatsuyuki brand.
Just Refrigeration has a wide network of Industry Specialists that operate Australia and New Zealand Wide. Just Refrigeration provide outstanding equipment and customer service, general and specific advice along with tailored solutions for all Markets. We also have the largest certified Technical network for our machines in Australia.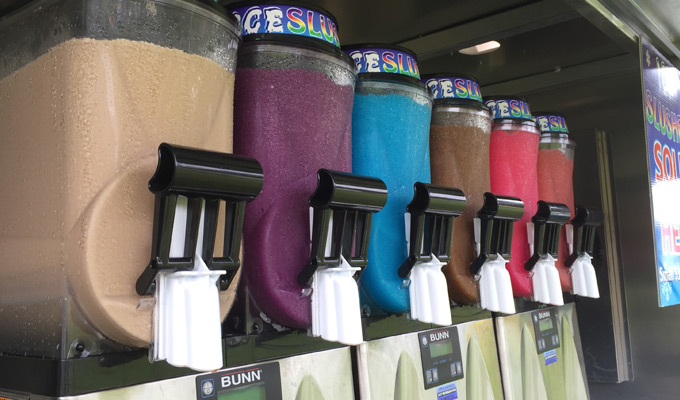 It is important to note that the owner of Just Refrigeration has over 30 years of experience in the Refrigeration industry so you will be purchasing a Elmeco or Bunn Ultra Slush Machine from a business who knows the Slush / Refrigeration Business. We can ship to any destination be Australia, New Zealand, Fiji, Asia, USA we can ship to your location. Just Refrigeration understands every facet of slush and can tailor a total Ice Slushee solution to make your operation a further success. We have a 24 hours Tech Support Number 0409871671
Remember We are a Refrigeration Business and our core Business is Slush Machines and we know Slush Not like other Companies who try to Copy what Just Refrigeration have done. We are the Elmeco & Bunn-O-Matic® Factory Authorized Sales and Service Agents for Australia.
Purchasing an Elmeco slush machine for your business is simple through Just Refrigeration. Our friendly staff are available to explain the operation of any slush machine.
Call Us Today on 0409 871 671 Or Email justrefrigeration@hotmail.com