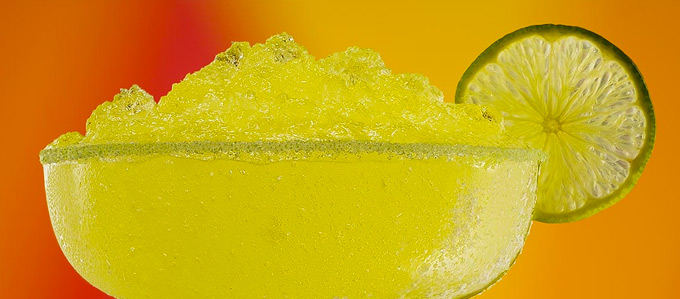 Prepare for Summer: Ice Slushee Recipes
Often times when we are testing our Ultra equipment we experiment with different recipes. Typically these are customer-owned recipes, so we are unable to share those. However, several years ago just for fun we tried a simple homemade ice cream recipe, like grandma made with the old hand churn ice cream machine. It was a big hit around the office and engineering lab. Before long, ice cream days quickly became a regular event at BUNN over the summer months. This of course led to several more experiments at work as well as at home. Having said all that, we would like to share some of our favorites with you along with some simple tips for making a delicious "slushie" with just about any bottled beverage you can find at your local grocer.
Kid-Friendly Frozen Drinks
For "off the shelf" ideas, stick with anything that already has sugar in it. For instance, 2 liter bottles of regular soda, not diet, work great. Note, the carbonation will out gas quickly so the cola flavors get a little bland. But if you use flavored sodas like grape or orange, the flavor stays strong. These frozen soda drinks are a favorite with the kids, but not so much with the parents. To please the masses, try fruit drinks such as fruit punch or orange drinks. They come pre-mixed in gallon containers and make for an easy way to fill the machine with some flavorful frozen product.
Adult Frozen Drinks
Use the pre-mixed bottles of daiquiri's, mud slides or margarita's. The premixed bottles sold at most grocery/liquor stores including product and alcohol are typically designed to be added to a blender with ice. Substitute the ice for water and pour into the Ultra. I've found that one bottle of mix; to one bottle of water (same bottle the mix came in) will typically be the correct ratio.
undefined
If you have a Ice Slushee recipe that you would like to share with us, please comment below. We would love to hear from you!