Hooters, Surfers Paradise
These two ladies are from the famous "Hooters" establishment on the Gold Coast.
As you can see, they are quite happy with their 2 Bunn Ultra machines from Iceslushee, which take pride of place down this end of the bar.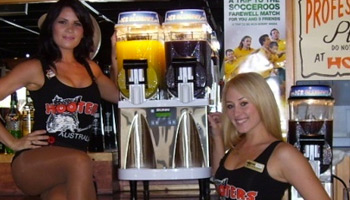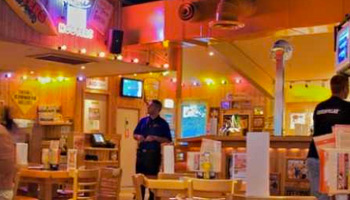 Velocity Beans
"My experience with Just Refrigeration was easy. I made an internet inquiry and received prompt follow up from Mike with all the information I required. Mike kept me appraised of stock delivery time frames and associated information. Mike was approachable and was obliging with all of my enquiries.
My Business, Velocity Beans, is a mobile coffee and Slushie Van on the Gold Coast. I have used the Bunn Ultra since day one and have found it to be reliable and trouble free. Its performance is strong enough to handle the tough conditions of outdoor operation, and being enclosed within a non-insulated metal canopy – not to mention it looks great in the back of my truck." – Skyhe Anderson (0412 315 673)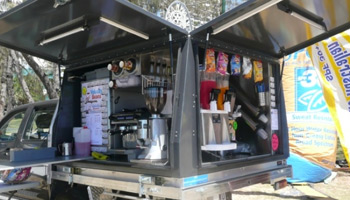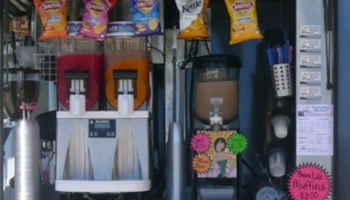 Poffertjes Pancakes and Slushys
"I have received a Bunn machine and it has done everything that I wanted. Even when I did have a small problem, Mike fixed it straight away. These are quality machines and I have referred many clients to Mike.
Mike knows these machines and it's great to deal with the owner, operator and refrigeration machanic all in one.
No better way to purchase. All the best to Mike" – John McAuliffe (0409 816 302)